Alexandra Hughes, Coach.

Burlington-based enthusiast of water sports, coffee, distance running and cooking experiments. Also known as friend, sister, and dog-mom to her favorite sidekick, Otter.​
​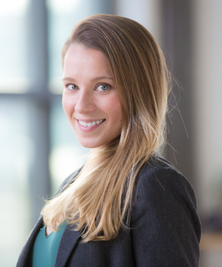 My name is Alexandra Hughes. I have always been determined to live my best and biggest life (my definition of which continues to evolve) and to do it on my own terms. I believe in the power of cultural experience and human interaction as a source of motivation, perspective and heightened self-awareness that is paramount to moving forward and thriving in our most amplified lives.

Driven by an affinity for the unconventional, my world has been built on the pursuit of the right feeling rather than the quintessential "right path." Following this notion led me to earn diplomas from French institutions because I knew there had to be more to education and early adulthood than sitting in a classroom and in front of screens.

I credit the risk of taking an alternative approach to self-development for my sense of gratitude, confidence and groundedness. Later on, this feeling led me to a first career established on the foundation of my passions and strengths; as a Lead Instructor and Team Strategist at REV Indoor Cycling, I am fueled by daily doses of creativity, athleticism, and leadership.

​I help people break through physical "limits, and realize and harness their strength. As a coach and a cheerleader, I guide them through hair-raising, goosebumps and "I DID IT!" accomplishments.

It was in this role of athletic coaching that following my right feeling brought me to become the Client Coordinator for FromWithin Coaching in the spring of 2016. Charged with the energy that comes with witnessing breakthrough and empowerment, I am thrilled to be pursuing a career in one-on-one life coaching - the most gratifying and joyous moments along my journey thus far have been when I play a part in people like you stepping into their greatness.
---
What would happen if you listed possibilities instead of excuses?
​
​BELIEFS:

​We are the creators of our own reality.
The right feeling rather than the right path.
Successful people are not gifted. They just work hard, then succeed on purpose.
You don't get what you wish for. You get what you work for.
You're allowed to be a masterpiece and a work in progress at the same time.
Some of the best chapters of our lives won't have titles until much later – uncertainty is worth embracing.
Good things happen to those who hustle.
Excuses will always be there for you. Opportunities won't.
You create your future self. Who do you want to be?

SPECIALTIES INCLUDE:
​
Personal Development Coaching
Awareness Coaching
Strengths-Based Coaching (StrengthsFinder)
Leadership Coaching
Accountability Coaching
---
Trade your comfort for change.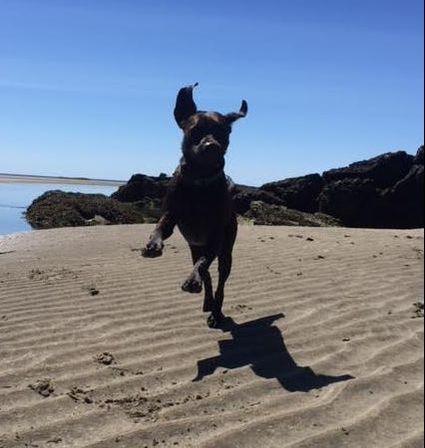 ​WHAT TO EXPECT:

A judgement-free and safe space.
To be listened to, and to be heard.
Thought-provoking questions.
An honest sounding board.


MY IDEAL CLIENT IS…
​
Ready to make a change.
Eager to learn.
Open to honest feedback.
Willing to take some risks.
Prepared to invest in themselves.
Perhaps stumbling, but isn't broken.
Seeking the next level of their greatness.
Of a good sense of humor.
Excited by the discovery of possibility and potential.
---