All the benefits of a Coach without the annoying whistle...
I am the Founder and Chief Motivator of FromWithin Coaching, which specializes in
​Change Management for Executives, Leaders, Business Owners, or Coaches at all ​stages, ages, and wages in their professional lives.
My personal specialities include:​
Leadership and Executive Coaching
Coaches Starting Their Own Coaching Practices
Mentor Coaching for Current Coaches Seeking ICF Certification
Strengths Based Coaching (StrengthsFinder™)
At FromWithin Coaching, I bring powerful insight and a grounded presence to each of my clients. Expect to laugh. Expect an honest approach. And expect to get out of your comfort zone. However, if you expect me to hold your hand and coddle you, chances are you have friends, family or someone else for that job.

I inspire my clients, collaborate with them, and occasionally kick their "buts" to the curb.​

And yes, I said "buts" not "butts"..."buts" meaning the excuses you make that keep you in the state of stuck you are in. Examples include, "I would love to make that change, but I know it will be hard" or "I would love to apply to that job, but I know they just won't pay me the same" or "It is my dream to start a business but I just know it will be hard." Our "buts" get in our way much more than our "butts" do...

My job is to challenge you on your "buts" and really find the truth in the "but" so we can move past it.
As a Professional Certified Coach (PCC), I ascribe to the highest level of ethical and professional standards in the Coaching Industry. My professional training has included Coachville, LLC, a licensed training provider accredited by the International Coaches Federation.
​
My life is based in Burlington, Vermont where I am a firm believer in "getting outside and playing".

Excuses beware, I am on a full time mission to hunt and stomp them out for good! You ready?
My ideal clients:
Are Executives, Business Owners, or Coaches seeking professional development.
Are lost, but not clueless.
Are resilient, but not perfect.
Have a positive mindset, but are also realistic.
Are confident and perhaps a bit "shook" by something, but not broken.
Love to learn.
Are respectful to themselves and to others.
Are self motivated, but realize that they can't do it all by themselves.
Are willing to invest in themselves.
Are open to change.
Bring unconventional wisdom (yup, out of the box thinking is helpful).
Come on their own free will.
Have a sense of humor (because we are going to laugh at what is getting in your way).
Are self aware.
And are open to feedback.
And no where did I say that you have to be perfect, just ready to make change even if you have no idea what the first step is. Are you my ideal client? If yes, then I suggest reading further.
Don't hire me because you think I am perfect. I am not. I have made all the same mistakes you have made - in leadership, in business, in coaching - but I learned from them and decided to make all new mistakes in the future...and none of the old. That is the difference in working with me. I will help you see how to move past your old mistakes and keep them from cropping up again...and again...and again.



What do I know?

The following is a snapshot of my personal experience which has shaped my professional experience:

★

Survivor of parental divorce, diverse family structure, family alcoholism, eating disorders, and being left at the altar;​



★

20+ years of playing "nice with others" in the outdoor retail and manufacturing industries navigating egos, drama queens, and unstable markets;



★ Awarded the Outdoor Industries Women's Coalition Snowsports' Pioneer of the Year Award in 2010 for my achievement in mentoring and leading young women;

★

Expert in generating champions who inspire others;



★

Business Pioneer on the cutting edge of change, development, and testing the boundaries of what is possible;



★

Former Board Member of the Outdoor Industries Women's Coalition focused on providing power, influence, and opportunity for women in the outdoor-related business;



★

Sister, Friend, and Business Owner who challenges myself everyday to remain authentic, present and grounded.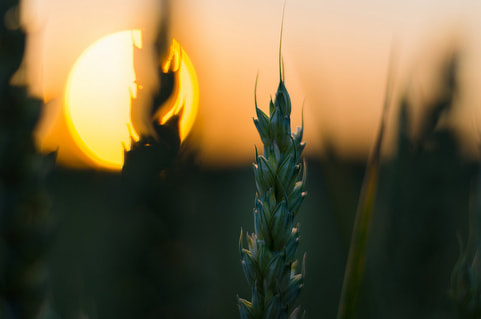 Amy's Availability
Due to high demand and a genuinely fulfilling, yet overwhelming workload, I am only able to to accept new clients who are seeking leadership or executive coaching, business coaching, or coaching mentorship for Coaches.
This is so I may continue to serve my clients
with the highest level of attention possible.
I strongly urge you to contact
Lindsey Lathrop
or
Heather Palow
if you are searching for career clarity or job search coaching and resume development,
Alexandra Hughes
if you are looking to not only set personal goals, but actually get them, or
Jane Taylor
if you are looking for LinkedIn, Bio, or Cover Letter Support.
My team is here to help you!
---
For my current clients - feel free to use the online scheduler to book your next appointment!
Curious for more?

Thanks

Rick Saez

for such a great way to talk about the industry and pay it forward!

​And for having me on Season 1 of your podcast, The Outdoor Biz Podcast.