Escaping the cult of "average"...
Through Career Coaching, we have helped clients turn around their careers, increase their visibility, and improve their marketing approach.
We provide custom coaching to Clients navigating the search and job application process. In today's market, the single best tool a candidate can possess is exceptional preparation.

​We ensure each is equipped with well-honed interviewing and networking skills, and a strategic, personalized plan for successfully managing the job search.

​
Career Coaching is about managing the "gap."

When choosing a career, there is always a "gap" between where the Client is right now (here) and where they want to be in the future (there). Learning how to manage this gap, learning how to get from "here" to "there," provides the Client the opportunity to choose their future before their future chooses them. It all starts with finding a direction!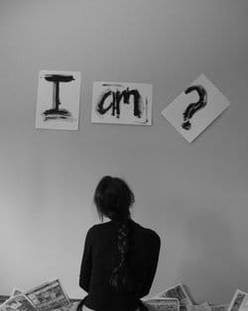 We offer expert assistance with:
Personalized Career Coaching
Interview Preparation
Salary Negotiation Coaching
As well as:
Resume Analysis & Construction
LinkedIn Profile Development
Cover Letter Support
Biography & Business Document Writing
---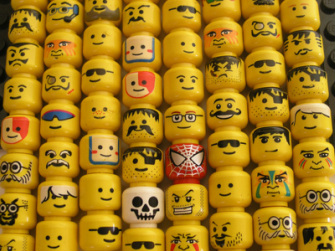 We have supported a number of different types of clients seeking career coaching and resume services. Each are treated as individuals and programs are created based on their individual goals, needs and desires.

Prior Clients have included:
Wall Street Executives, High School Students, Social Media Managers, College Graduates, Graphic Artists, Designers, IT Professionals, Product Managers, Architects, Engineers, Human Resource Experts, GMMs, CEOs, VP of Marketing, VP of Sales, Sales Representatives, Merchandise Managers, and Retail Buyers.
---
Services available both in-person or virtually to allow for flexibility in your location.
Whatever you want to achieve in 2017, we can help.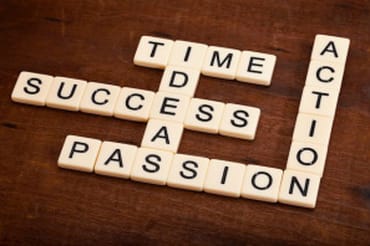 Maybe you want a raise, a promotion, or some other kind of career advancement…we will help make it happen.
​
Or maybe you want a new job or a whole new career…we will guide you through the process.

Perhaps you have no idea what you want…we will help you figure it out.

​No matter what your career goals involve, we have the tools, expertise, and experient to help you achieve them.
---
Career Coaching Offerings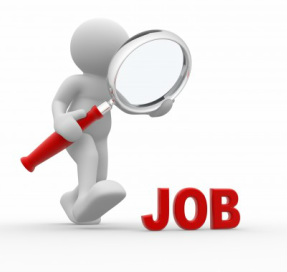 Job Search Support
Are you looking to stay in the career field you are currently in but are fighting your current job search?

This form of career coaching is perfect for you if you have a specific industry that you are currently working in (or went to school for) and you need help with the strategy of searching for a job within this industry knowing that since 2008, the job market has VASTLY changed to favor the employer vs. favoring the employee.
These focused coaching sessions are designed to get to answers quick and support on your job search. We can help you create an effective job search strategy understanding how to search job opportunities in 2017 (understanding key word search, the use of LinkedIn, networking and other job boards specific to your industry.)
During our time together, you'll get:
One-on-one attention focused solely on YOUR challenges and resolving them FAST.
Straightforward, powerful insight and strategic guidance from an established, recognized expert.
A chance to identify and correct any issues that are blocking you from the next step in your job search.
A new perspective on your situation from an unbiased outsider who can see hidden opportunities and solutions.
And you'll leave feeling excited, encouraged, and empowered.
Each session is 50-minutes and is available both in-person or virtually to allow for flexibility in your location.
---
---

Career Transition Support
FromWithin Coaching is a center for change. Change that you make, change that is made for you. The services we provide are designed to increase your effectiveness, efficiency and success navigating change. The services are collaborative in nature and only successful if you choose to participate in your life instead of living outside of it. And we keep you from kicking yourself in the ass to a minimum and focus you on what is important to move forward. Leading ultimately to success.

If you landed on this page, it is clear that you are extremely aware that the next decision you make about your career (and life) is an important one…and one that you chose to not make alone. You may be disenchanted with your current career. You may have climbed the ladder to success only to find out the ladder is against the wrong career (or it is the right career but success wasn't what you thought it would be). You might be on a quest to find greater meaning and fulfillment in your work. Or it's just plain time to figure out who you want to be when you "grow up" and bring your gifts to life.


For some, it's a fairly easy process and for others it can be painful on every level. We get "it"; you don't want to make the "wrong" decision or the one that you will regret a minute after making it. That is where we come in. We can get you "unstuck", clear, focused, and moving forward. So support is needed in finding clarity in what's next (but probably not as much as we think) and keeping you on track to match your strengths and skills to a profession…we can do that. We can remove the "buts", the "should" and the doubt that may have kept you stuck…or at least unhappy with your career path.

This Career Transition Coaching focus coaching is for the "deep stuff." This is the chance to make a significant career change in your life. This package is perfect for someone who knows (or is pretty sure) they want change, but they don't know the first step to take or can't get there by themselves.

The package is made up of a minimum of ten coaching sessions* that may be spread out over the next 5-8 months (or even shorter) and are available both in-person or virtually (by phone) to allow for flexibility in your location!

*(If you think you are going to make a major career change in a month, then we should talk...it will take time for you to get clear, get brave and actually start making the transition...so be patient, we will need the time to take each step.)

---

---

On The Job Coaching (Professional Development)
We have coached hundreds of employees on issues that concern them while in their current job. Their difficulties range from getting along with their boss, to feeling under challenged and under appreciated, to struggling with the political environment within their company. Often times searching for a new position outside the organization isn't an option, yet dissatisfaction with their current job prevails.

In these circumstances, it's often helpful for an employee to turn to an outside, objective Coach who can act as sounding board and confidante for issues that can't be discussed with anyone internally. For those of you who are facing work challenges that may be seriously impacting your job satisfaction and performance, we are available to provide feedback and coaching to help you achieve a more productive, satisfying work life.

---
---