This is the chance to make a significant career change in your life.
---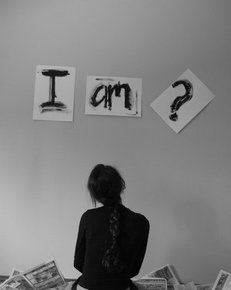 If you landed on this page, it is clear that you are extremely aware that the next decision you make about your career (and life) is an important one…and one that you chose to not make alone.

​You may be disenchanted with your current career. You may have climbed the ladder to success only to find out the ladder is against the wrong career (or it is the right career but success wasn't what you thought it would be). You might be on a quest to find greater meaning and fulfillment in your work. Or it's just plain time to figure out who you want to be when you "grow up" and bring your gifts to life.

For some, it's a fairly easy process and for others it can be painful on every level. We get it; you don't want to make the "wrong" decision or the one that you will regret a minute after making it. That is where we come in. We can get you "unstuck," clear, focused, and moving forward. We can help remove the "buts," the "shoulds" and the doubt that may have kept you stuck and unhappy with your career path. ​
---
---
Bring your gifts to life.
---
This package is perfect for someone who knows (or is pretty sure) they want change, but they don't know the first step to take or can't get there by themselves. We get into the deep stuff.
The package is made up of a minimum of ten 50-minute coaching sessions* that may be spread out over the next 5-8 months (or even shorter) and are available both in-person or virtually (by phone) to allow for flexibility in your location!
​
Why 50-minute sessions instead of an hour? Because 30-minutes is too short for us to really get into what we need to dive into and 60-minutes for most is too intense. So we have found for career transition coaching, the magic number is 50-minutes!
*(Something to note: If you think you are going to make a major career change in a month, then we should talk...it will take time for you to get clear, get brave and actually start making the transition...so be patient, we will need the time to take each step. We
are reminded each time we think about what it takes to work through a career change that it takes Rolls Royce 6 months to build one car and it takes Toyota 13 hours to build one.)
You can look forward to...
| | |
| --- | --- |
| Learning to change your attitude from one of doubt and defeatism that you can find a happiness in a new career AND be successful in it to one of purpose and focus (YES, I can do this!!!). | Identifying how you can take care of yourself during this process (yep, self care…this won't be easy, but you have to take of yourself in order to make this change). |
Assessing your strengths and skills, and how they can be leveraged to your advantage (self understanding is the foundation for creating an authentic career chapter that fits you).

Getting to the core of negative beliefs that may be holding you back from your full potential (getting your "buts" out of your way).

​
Examining your life history for important themes, interests, and passions.​

Identifying your life purpose (giving yourself permission to dream, imagining your next chapter, and describing its essence without censoring yourself).

Accessing your creativity to conceive of new possibilities.

Designing a creative search strategy that reflects your unique strengths, experience and style, and maximizes your connections (I'll help you to create a flexible and strategic road map).

Determining your personal needs and values.

Gathering financial information to assess budget and salary requirements.

Creating a support system moving forward.

Renewing and enhancing your resume.

Improving your personal and social networking skills.

Creating a 6-12 month plan to reach your desired career goals.

Two hours of our support editing your career communications (resume, cover letters, LinkedIn, etc. as needed).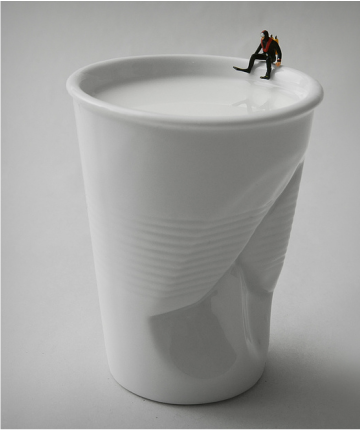 Who this program is for:
For those who want to make a change in their life so as to live more fulfill and meaningful.
For those who want to challenge themselves to get a better job they love and enjoy.
For those who want to make a lifelong investment in themselves not only in financial aspects, but in other important aspects in life.
For those who are ready to take action to do something out of their comfort zone!
This Coaching program is NOT for you if you are looking at a quick fix system to find that dream job without putting hard work and effort in getting it. In other words, this is not a magic system that you plug in and then out comes your dream job. And if you think we are going to drag you up the hill without you doing any work, then this is not the program for you.
Why This Approach Works:
This approach is more effective than traditional career assessment programs because it is not narrowly focused on your work history, but instead addresses you as a whole person. Once you identify your unique purpose and strengths, it is possible to guide you to a rewarding career path. For example, you may feel excited when you solve problems, advocate for others, create harmony or bring awareness. When you separate who you are from what you do, it is much easier to identify how you want to show up and share your gifts. We believe that it is possible to do match who you are with what you do for a living.
---
Getting Started:
You can schedule a 30-minute no-strings-attached confidential exploratory session, free of charge. During our initial conversation, you will get a taste of coaching and have the opportunity to ask questions about the work we can do together. We work with clients all over the world by telephone and in-person at my office in Burlington, VT. No matter your location, we can arrange the logistics to make it work for you.
What will I have by the end of this Coaching experience that I do not have now?

That's the toughest question to answer, because ultimately, that's up to you. We provide inspiration, motivation, cheerleading, and lots of structure to help you stay focused on your top priorities and keep taking purposeful action.

Your results depend on the effort that you put into our Coaching time together. we will do everything in my power to electrify you, inspire you, and make it easier for you to take action. But the final outcome is up to you.

Something to note, not all coaching sessions might be needed as first assumed once we get started. We will check in after each session, collaborating according to your needs as they occur and reducing or increasing support as needed. And you can decide if moving to the next step with us makes sense. Remember, you are a living, breathing person…your support is also alive as well. And we can tailor it as needed throughout the process.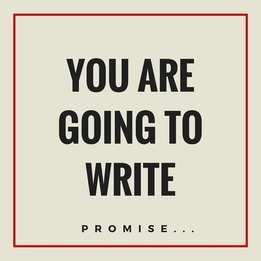 Consider this a warning...
YOU ARE GOING TO WRITE
when you work with us.

​Write what? You will be asked to write on a number of topics. Ex: How you feel about this process, what's next for you, what's working for you, what's not, etc.

Not all of the homework we give to you will be writing, it might be reading, but reflection is key to this process. You will be in transition (if you aren't already when you reach out to us) and writing during transition helps you get from the
​known to the unknown.

Now, if you are not a "writer" or "journal-er", we are open to you using your creative skills in photography to express yourself instead. But express you will. And you will be asked to share your thoughts occasionally in session.

So if you aren't willing to put in the work, no need to keep reading. ​
---
Career Development Coaching Services and Fees:
The Coaching Package includes 6-10 Career Development Coaching Sessions which we can determine during your complimentary exploratory session. The package includes unlimited email, text and phone correspondence between sessions because navigating career change doesn't just happen in the 50-minutes we are working together. Homework WILL be provided to help you move forward between sessions. (Cadence, total number of sessions, and agenda may change based on client's progress.)


Photo used under Creative Commons from PiConsti