"The quality of a leader is reflected in the standards
they set for themselves." - Ray Kroc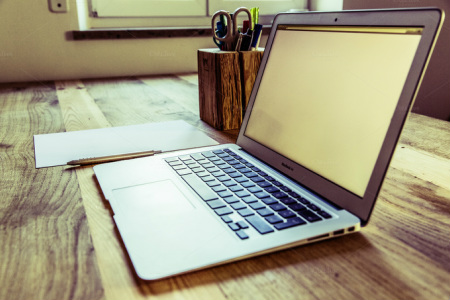 Executive and Leadership Coaching is a highly personalized, high end service. The work is designed around you.
You are worth it.

Independent studies have shown the average return on investment on coaching to exceed 500%, with a 98.5% overall client satisfaction rate.
​When you work with Amy Magyar, she can assure that your time (or money) will not be wasted. In fact, it's her hope that it will turn out to be the best investment you ever make.
---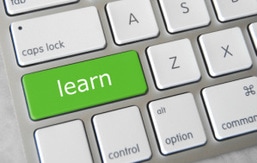 Coaching is one of the most powerful professional development tools to propel leadership and advance goals. It fosters innovation, new ideas and strategies for tackling priorities and challenges. It facilitates the implementation process for new strategies and ideas, providing objective feedback and assistance with next steps. And it is a collaborative partnership that provides the coachee with a trusted resource for optimizing management effectiveness.
Coaching promotes personal discovery and new approaches for solving problems. To facilitate this understanding, a significant part of her work is to help introduce feedback, action planning, active learning, and follow-up into regular work life. It is about moving you into behaviors that become sustainable.
​​
Amy Magyar strives to be first in everything. Everything that matters, that is.
First to extend a hand.
First to say hello.
First to look someone in the eye.
First to take responsibility for her actions and the actions of her team.

​That kind of "Being First" has gotten her first into other areas of her life. She learned a long time ago, when you strive to be first, but leave a path of battered bodies behind you or burning bridges that can't be used again, you are never going to be first. Focus on what matters, first. And you will be first always.

Amy is a Professional Certified Coach who has coached Executives and Leaders in various industries, in various times in our economy, and around the country.
​
Her leadership and management process helps emphasize your unique potential as an individual and provides a structure and process for that development. You will gain insight so you can see how your own preconditioning, perceptions, beliefs, and assumptions can get in the way of becoming the kind of impactful leader you would like to become.
---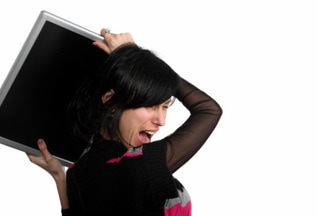 How It Works:
Our process, whether we are working with one person or a large organization, is wonderfully simple. We get people talking about their best experiences and core values; this provides the foundation for producing a compelling future vision. Then, we partner with our clients to co-create the design for that future, developing strategies and supporting actions for success.
​
Are We Right For You?
If you would like to envision an inspired future for yourself, your organization, brand or company; if you seek solutions to balancing all that is on your plate; if you would like to be renewed with energy and spirit; if you are yearning for new goals and adventures, we can help outfit you with the provisions and tools you need for exceptional results.

Coaching takes place in many configurations. The most common arrangement is for a private, confidential, one-on-one, 50-minute coaching session that takes place over the telephone on a regular basis. Some people choose to work on a weekly basis. Others meet two or three times per month. Others choose to work face-to-face at my Burlington, Vermont rather than on the telephone.

The more frequent the sessions, the easier it is to keep the process moving forward. Clients are also invited to call for brief conversations during the week should a critical issue arise – we are happy to offer this service as my schedule allows.
---
Amy's Leadership Beliefs
As a Coach of Veteran and Emerging Leaders, Amy has created a series of beliefs that she shares with each of her Leadership Coaching Clients that includes the following statements:
As a leader…
She believes what we do every day matters more than what we do once in a while.
She believes we should make it easy to do right and hard to go wrong.
She believes that when a "wrong" has occurred that everyone has the right to make it right.
She believes that things often get harder before they get easier and that if we focus on the actions and not the outcomes, we will get to the "easier" faster.
She believes we should focus on our strengths and hug our weaknesses, instead of trying to change them.
She believes that we are not very different from other people, but those differences are very important.
She believes you have to give trust to earn it.
She believes that I can't make people change, but when we as leaders change, others may change.
She believes in looking people in the eye when she has to have hard conversations with them and that hard conversations are harder to have the longer you want to have them.
She believes that evaluation and professional development programs should happen with the person being evaluated, not to.
She believes that you build a culture through people. One on one. One by one.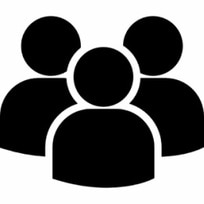 Group Coaching:
In addition to private, one-on-one coaching, we also offers group coaching for work teams or individuals with a common interest to motivate and learn from each other in a safe and yet challenging environment.

In the presence of a masterful Coach, group coaching participants discover that the whole is greater than the sum of the parts.

If you are team is struggling and you are in need of some coaching and guidance, don't hesitate to contact us.


---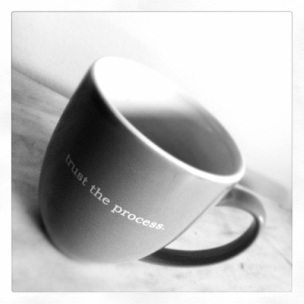 The Operational Side of Executive & Leadership Coaching:
The number of Executive Coaching Sessions we may need will be determined during our complimentary exploratory session. We won't know until we talk to each other about what your needs are.

Everyone's story and situation is different. We don't cookie cut anything in life including a one price fits all mentality. We treat our clients as individuals.

So spend 30-minutes with us in a complimentary exploratory session so we can hear more about you...and then we can talk about how to proceed forward together if it makes sense!

---