Coaching is one of the most powerful tools to propel leadership and advance goals.
---
Between Amy and Lindsey, we have coached hundreds of employees on issues that concern them while in their current job. Their difficulties range from getting along with their boss, to feeling under challenged and under appreciated, to struggling with the political environment within their company. Often times searching for a new position outside the organization isn't an option, yet dissatisfaction with their current job prevails.

In these circumstances, it's often helpful for an employee to turn to an outside, objective Coach who can act as sounding board and confidante for issues that can't be discussed with anyone internally. For those of you who are facing work challenges that may be seriously impacting your job satisfaction and performance, we are available to provide feedback and coaching to help you achieve a more productive, satisfying work life.

---

Coaching is one of the most powerful professional development tools to propel leadership and advance goals. It fosters innovation, new ideas and strategies for tackling priorities and challenges. It facilitates the implementation process for new strategies and ideas, providing objective feedback and assistance with next steps. And it is a collaborative partnership that provides the coachee with a trusted resource for optimizing management effectiveness.

We use personal coaching, professional development, and strengths-based strategies to generate exceptional results in life and work for our clients. We enable people and organizations to move forward quickly and successfully in the direction of their dreams.

---

---

Group Coaching:
In addition to private, one-on-one coaching, we also offers group coaching for work teams or individuals with a common interest to motivate and learn from each other in a safe and yet challenging environment.

In the presence of a masterful Coach, group coaching participants discover that the whole is greater than the sum of the parts.

If you are team is struggling and you are in need of some coaching and guidance, don't hesitate to contact us.


---
Some of the many issues that we regularly coach on include:
►
Gaining new tools for achieving results and accelerating your development.
► Expanding your talents and learn new skills to apply on the job in real time.
► Understanding and working within highly political situations.
►
Learning to "leading through listening".
► Transitioning quickly and effectively into a new management role.
► Learning to respond vs. react to people, issues and challenges.
►
Accelerating the strength of working relationships with peers, subordinates and customers.
► Crafting a well-written self-appraisal for an upcoming performance review.

► Successfully and effectively managing negative performance feedback.

► Stepping back from technical details and seeing the "big picture" (visionary leadership).

► Motivating and inspiring a team.

► Aligning a team so that they can identify the real issues of a challenge, supporting them in moving through the issues (problem solving).

► Developing a mutual win-win agreement with staff when conflict arises, building trust between all involved in the conflict ultimately leading to fewer conflicts moving forward.
Variations of Professional Development Coaching:

Skills Coaching:
This type of coaching support is designed to help you acquire or improve specific skills. Method: Validated instruments to gauge your personal strengths, interpretation of assessments with a focus on the implications for your development, personal reflections, time journals, and personalized development planning support.

Now Coaching:
Intense, focused coaching support for a particular event or need, or to help resolve a
specific challenge ... NOW.

This is short-term coaching focus that, depending on the situation, may focus on a specific meeting, interaction or opportunity. This is designed to go hand in hand with the Skills Coaching as a successful resolution of the urgent issue that prompted the interest in coaching at same time the skills being learned are practiced.

Transformational Coaching:
This type of coaching support is designed to help you fulfill your professional potential. This longer-term coaching is designed to help capable high-achievers accomplish more with greater ease and increased personal satisfaction. This is the glue that takes the first two coaching types and binds them into a sustainable method of change.

If you are struggling in your current job and are in need of some coaching and guidance, don't hesitate to contact us.
How It Works:
Our process, whether we are working with one person or a large organization, is wonderfully simple. We get people talking about their best experiences and core values; this provides the foundation for producing a compelling future vision. Then, we partner with our clients to co-create the design for that future, developing strategies and supporting actions for success.


​Are We Right For You?
If you would like to envision an inspired future for yourself, your organization, brand or company; if you seek solutions to balancing all that is on your plate; if you would like to be renewed with energy and spirit; if you are yearning for new goals and adventures, we can help outfit you with the provisions and tools you need for exceptional results.

Coaching takes place in many configurations. The most common arrangement is for a private, confidential, one-on-one, 50-minute coaching session that takes place over the telephone on a regular basis. Some people choose to work on a weekly basis. Others meet two or three times per month. Others choose to work face-to-face at my Burlington, Vermont rather than on the telephone.

The more frequent the sessions, the easier it is to keep the process moving forward. Clients are also invited to call for brief conversations during the week should a critical issue arise – we are happy to offer this service as my schedule allows.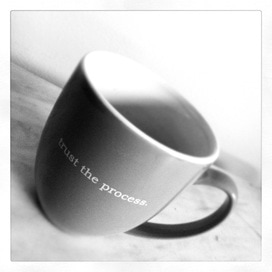 Professional Development Coaching Services and Fees:
The number of Professional Development Sessions we may need will be determined during our complimentary exploratory session. The package we will come up with together will also include unlimited email, text and phone correspondence between sessions because navigating your career doesn't just happen in the 50-minutes we are working together.
Homework WILL be provided to help you move forward between sessions.
(Cadence, total number of sessions, and agenda may change based on client's progress.)


Learn more about our pricing (including the tax deduction!)
---