Resume Construction | Cover Letter Creation | LinkedIn Profile Development
Resume Support Options
---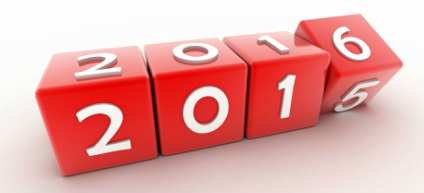 If you're a Job Seeker, Career Changer, or Career Advancer, a resume writer can glean information from your experience and craft it in a way that truly creates a picture of who you are, what you are capable of and the value you can provide. I offer a whole spectrum of services to help make the process easier and more efficient – and help you achieve the real results you're after.

As a master-level branding strategist, executive resume writer and career marketing architect with over 20 years of experience, I am an expert in branding individuals on paper and online. I dive deep below the surface of your professional background to bring out expertise, experience and key accomplishments to get you noticed. You know where you want to go. I'll help you get there. Every resume is tailored to suit your target audience. From strategy to design, the decisions I make with your resume get you noticed.

In every bad (or just so-so) resume, there is a great career story struggling to break free and be understood by potential employers. Jobseekers almost never lack the right abilities, but they do lack proper packaging. I develop and support clear, concise and flexible Resumes, Bios, Cover Letters and LinkedIn Profiles for thousands of jobseekers around the world.

Not located in Vermont? Don't worry, I work with folks across the country so no matter your location, I can be there (at least virtually).
---
---
Why is it so hard to write your own resume? Often we struggle with self-confidence, awareness, and an ability to see our strengths. So when it comes to actually writing down our accomplishments and what we are capable of doing, we stare at a blank page wondering what to say. Or our belief that we are "boasting" hits us square between the eyes. Or we just haven't done it in so long we are lost on where to start. Suddenly, it truly becomes apparent that we need help.

That is where I come in. I dig in, don't let your "buts" get in my way of crafting a professional resume. But one that sounds like you, because it is you. And gets you noticed. And hired. Well, you have to interview to get hired, but I can at least get you to the interview.


---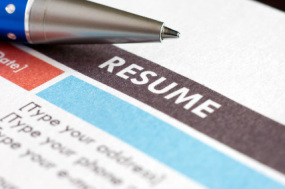 Ok Amy, I get it, I need you. But what is the first step in the process?
The first step is to send me a copy of your resume to review – no matter what format or shape it is currently in; I will review it confidentially and without judgment. Email any support documents you might have to me at amy@takeaimfromwithin.

Support documents can include an old resume, letters of recommendation, current and/or past job descriptions, and up to 3 job announcements that have piqued your interest. Any support documentation sent to me will be reviewed prior to conducting your consultation.

We will then schedule an initial phone or in person (VT clients) consultation to discuss your challenges, target prospects, experience, and professional goals in depth, so I can best tailor your resume to deliver a compelling and branded message around your value, experience, accomplishments and expertise. Each piece is created with 6 key elements in mind: Branding, Message, Voice, Target Audience, Design & Readability.

---
---
Our initial intake consultation will get us acquainted and learn a little about each other. This consultation typically lasts between 30-45 minutes, during which time we will talk about your current situation, what challenges you're experiencing with the resume, or in your search, what kinds of positions you're targeting, and discuss your background in more depth. This is really our strategy session to determine how you want to position yourself to potential employers, and what key points you would like the resume (and other materials) to communicate about you. When after we have gotten to know each other a little, if we decide to work together, we will take care of payment and get started!

---
---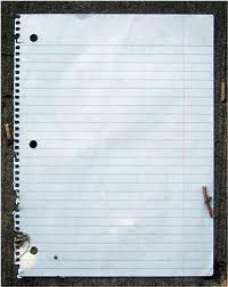 After our initial discussion and upon reviewing the "state" your resume is in, I will then be able to determine the length of time needed to create a resume that truly represents who you are. At that point, an agreed upon rate for servicing your resume will be offered. You will have the chance to decide if you would like to move forward using my services. Once in agreement, I will begin crafting a draft of your resume after a 75% deposit has been placed. (I accept credit cards, PayPal, and check payments.)

If necessary, a fillable resume questionnaire may be sent to you in order to get a few "holes" in your resume filled in. Don't worry – I am merely looking for some information – you won't have to write things out perfectly…that is my job. But I may need some additional information from you and a questionnaire is the most effective I have found to get that information over to me!

---
---
I will then lock myself into my office and begin working on your resume. This is a very secret process that entails gallons of chai lattes and fig bars; this process has been honed over the 20+ years I have been writing resumes and can be quite scary to watch from an outsider's prospective. But for me it is fun. Crazy, I know.

What's next? You will be given an initial first draft copy of the document to approve and review for any inconsistencies. It will be your turn to ensure that your voice comes through the document. You will review for accuracy, look for words you don't like (heck, everyone has a "word" or two in their mind that they HATE…let's be sure not to use them in your resume), and that I haven't missed anything in your job descriptions.

Comments, edits, suggestions or threats are best sent by email to me so I have a trail of what you want changed. I will then make changes to your document and send you draft #2….you will then repeat the review process mentioned above and with fingers crossed, we may have a final draft. If a third draft is required, we will repeat the process again and I will most likely need a doubt chai latte. The goal is get the changes in the first and second draft…and keep the third one for "just in case" times.

Any changes will be made to the final draft for you to approve. Upon your approval, an invoice will be sent for services rendered and payment will be due within 5 business days.

---


​Up against a tight deadline?
​Add priority service to receive your resume back for review within 48 hours instead of 3-5 business days. But it will cost you...so don't delay getting in touch with me!
---
I offer a "Ghost Writing" Collaborative Resume Development approach to my clients. Your resume needs to represent the very best you have to offer. Like a ghost writer for a book, I write on your behalf folding in accomplishments and details that you might not have thought were important to include. I'll also create a design and format for the resume to "sit on" that will highlight your career and mirror your personal style. I'll perform 85% of the resume rework with some content editing by you to ensure accuracy and that your "stamp" is put on the resume. I will lean on you to bring me some of the "facts" but I'll shape and mold them into the resume where applicable. We will collaborate on getting this resume together, but the burden of the work will be on my shoulders.
With this model, you won't have to worry about the heavy lifting of the resume writing, that is what I'll do. But I will need your help making sure that the resume echoes your voice, style and personal brand. I want you spending time on what's next, not writing the bulk of your resume. Sound good? Thought so…
As your resume architect, I will:
Develop a powerful resume from your current resume, gathering insights on your unique qualifications from documents provided in order to create a targeted, accomplishment-focused resume that truly brings out your experience.
Update and enhance your transferrable skills on your resume, leveraging what you do best while connecting the proverbial dots to folks you are targeting. We want them to go "ahhh….yes, I see why she is the perfect hire" not "what does (s)he mean they can do this job?"
Ensure that the resume is tight, clean and sharp – visually catching attention as well as ensuring SEO key word search capabilities so it gains attention in the virtual world.
Delivery of first rough draft of resume within 7 business days with revisions via phone appointment and/or email. Upon receiving your edits/suggestions, I will then turn around the next draft within 48-hours (if not sooner).
---
Let's talk pricing. I offer Custom Pricing to my clients.

Why Custom Pricing? Your situation is unique and our pricing reflects that. When you request a quote, I'll assess your career history, your goals and your current resume. Only then can we determine a suggested strategy and the appropriate investment. I don't "cookie cut" my pricing…you might only need a comma turned into a semi colon or a quick nip or tuck on your resume. If so, you'll pay a different price than if I spend 10 hours on it.

Make sense? Good.
---
---
Support Options
Not sure where you fit in? (Story of my life...)
Click on each to discover which option is best for you!
---
Looking for LinkedIn, Cover Letter, Bio, or Reference Sheet Support?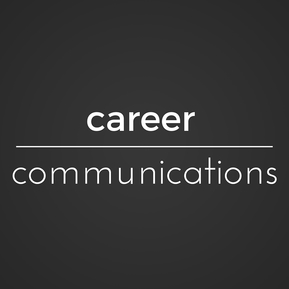 Photo used under Creative Commons from dommylive