Resume Construction | Cover Letter Creation | LinkedIn Profile Development
In every bad (or just so-so) resume, there is a great career story struggling to break free and be understood by potential employers.
---
If you're a Job Seeker, Career Changer, or Career Advancer, a resume writer can glean information from your experience and craft it in a way that truly creates a picture of who you are, what you are capable of and the value you can provide.

​We offer a whole spectrum of services to help make the process easier and more efficient – and help you achieve the real results you're after.

As master-level branding strategists, executive resume writers and career marketing architects with over 20 years of experience, we are experts in branding individuals on paper and online. We dive deep below the surface of your professional background to bring out expertise, experience and key accomplishments to get you noticed. You know where you want to go. We will help you get there. Every resume is tailored to suit your target audience. From strategy to design, the decisions we make with your resume get you noticed.

In every bad (or just so-so) resume, there is a great career story struggling to break free and be understood by potential employers. Jobseekers almost never lack the right abilities, but they do lack proper packaging. We develop and support clear, concise and flexible Resumes, Bios, Cover Letters and LinkedIn Profiles for thousands of jobseekers around the world.

Not located in Vermont? Don't worry, we work with folks across the country so no matter your location, we can be there (at least virtually).
---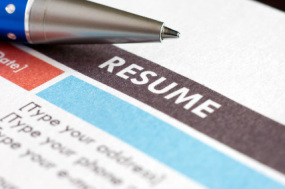 "Ok, great, sign me up! But what is the first step in the process?"
The first step is to send us a copy of your resume to review – no matter what format or shape it is currently in; we will review it confidentially and without judgment. Email any support documents you might have to us at
welcome@takeaimfromwithin.com
.
Support documents can include an old resume, letters of recommendation, current and/or past job descriptions, and up to 3 job announcements that have piqued your interest. Any support documentation sent to us will be reviewed prior to conducting your consultation.
We will then schedule an initial phone or in person (VT clients) consultation to discuss your challenges, target prospects, experience, and professional goals in depth, so we can best tailor your resume to deliver a compelling and branded message around your value, experience, accomplishments and expertise.
Each piece is created with 6 key elements in mind: Branding, Message, Voice, Target Audience, Design & Readability.
---
---
Our initial intake consultation will get us acquainted and learn a little about each other. This consultation typically lasts between 30-45 minutes, during which time we will talk about your current situation, what challenges you're experiencing with the resume, or in your search, what kinds of positions you're targeting, and discuss your background in more depth. This is really our strategy session to determine how you want to position yourself to potential employers, and what key points you would like the resume (and other materials) to communicate about you. When after we have gotten to know each other a little, if we decide to work together, we will take care of payment and get started!
---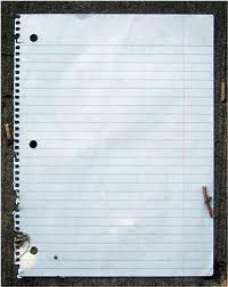 After our initial discussion
and upon reviewing the "state" your resume is in, we will then be able to determine the length of time needed to create a resume that truly represents who you are. At that point, an agreed upon rate for servicing your resume will be offered. You will have the chance to decide if you would like to move forward using my services. Once in agreement, we will begin crafting a draft of your resume after payment has been placed. (We accept credit cards, PayPal, and check payments.)
If necessary, a fillable resume questionnaire may be sent to you in order to get a few "holes" in your resume filled in. Don't worry – we are merely looking for some information – you won't have to write things out perfectly…that is our job. But we may need some additional information from you and a questionnaire is the most effective we have found to get that information over to us!
What's next? You will be given an initial first draft copy of the document to approve and review for any inconsistencies. It will be your turn to ensure that your voice comes through the document. You will review for accuracy, look for words you don't like (heck, everyone has a "word" or two in their mind that they HATE…let's be sure not to use them in your resume), and that we haven't missed anything in your job descriptions.
---
---
Let's talk pricing. We offer custom pricing to our clients.

Why Custom Pricing? Your situation is unique and our pricing reflects that. When you request a quote, we will assess your career history, your goals and your current resume. Only then can we determine a suggested strategy and the appropriate investment. We don't "cookie cut" our pricing…you might only need a comma turned into a semi colon or a quick nip or tuck on your resume. If so, you'll pay a different price than if we spend 10 hours on it.

Make sense? Good.
Looking for LinkedIn, Cover Letter, Bio, or Reference Sheet Support?
Visionary Cover Letter Development Option
This service includes complete creation of a cover letter with 85% of the efforts in its creation handled by us, your cover letter architects. But we will need your support during the content editing to be sure that this "sounds" like you! Once we nail the cover letter, you can use this time and time again for any of the positions you apply for…so consider it a template that can serve you in many ways.
As your cover letter architects, we will:
Create a market-driven cover letter that compels employers to respond.
Match your cover letter to resume and your overall branding.
Delivery of a viable rough draft within 3 business days.
Revisions via phone appointment and/or email.
E-mail delivery of final cover letters in Word format, as well as PDF (plain text formats on request)

Pricing starts at $125.00
LinkedIn® Profile Development/Makeover
The "LinkedIn® Profile Development/Makeover" offers you expert advice on how to make your profile stand out from the crowd…Sure, you could just copy an paste your resume into LinkedIn and change the wording from third person to first person, but you are going to miss the chance to bring out your personality in the profile. And in today's tough economy, you need every advantage to help your LinkedIn profile stand out from the crowd. We act as your secret weapon to strengthen your LinkedIn profile. We will work with you to optimize your LinkedIn profile so it showcases your skills and markets you as someone who deserves to be noticed.
We can provide:
A catchy headline and a compelling summary of what makes you tick!
3 professional experiences.
Skills, expertise and your educational history.
Addt'l Profile Sections: Organizations, Honors & Awards, Projects, Publications, Patents, Volunteer Experiences, Certifications, Courses, Test Scores, and Languages.
Entering it into LinkedIn for you (optional).
Delivery of a viable rough draft within 5 business days.
Revisions via phone appointment and/or email.

Pricing starts at $275.00 if I have not already written your resume. Current resume customers please ask for pricing.
​
​
The "Transferrable" Resume Option
Looking for a job in more than one field can make it difficult to use just one resume. A re-targeted resume uses much of the same information as your current resume but targets the skills, experiences and achievements needed to showcase your additional career focus. Must be a current or returning client.

Pricing starts at $195.00Resume Critique Option
If you are looking for some constructive feedback and actionable suggestions for improving your resume, a resume critique can guide you in making the necessary changes to start seeing better results. Delivered as a written report, we provide in-depth analysis and suggestions on several key areas, including design and presentation, formatting and layout, language, and content. The critique does NOT include any writing or editing work.

Pricing starts at $250.00
Resume Updating/Re-Focusing (for returning clients only)
If we have written your résumé in the past and you would like us to add your new educational and professional experiences or refocus your résumé towards a new career path, we can provide you with résumé updating or refocusing. Please reach out to us directly to get your customized pricing.
Reference Sheet Creation
Complete creation of a new, cutting edge formatted reference sheet designed to share contact information for 3-4 of your professional references. The sheet also includes the Client/reference relationship and a short description of the subjects and details that the reference can share in regards to working with/for you. 85% of efforts completed by us with your content editing to ensure accuracy.
An example of what a reference blurb might look like in the reference sheet is enclosed below:
Jane Smith
Past Senior Company X Staff Member / Current Saint Albans City Manager
802.239.1773
Jane.Smith@gmail.com

In the four years Jane dedicated her work to the Company X, she worked closely with me, evolving her own role eventually to running the statewide operations for several years. She can speak to the ease I have in checking my ego at the door when working with staff; empowering them and considering their point of view in all aspects of the organization. She can also speak to my contagious high energy and positive attitude.
So that is an example of what it might look like. We provide you with three to four of these blurbs on one page so that it makes handing in your reference list smooth, smooth, smooth.
We can provide:
Delivery of a viable rough draft within 3-business day.
Revisions via phone appointment and/or email.
E-mail delivery of final reference sheet in Word format, as well as PDF (plain text formats on request).
​
Pricing starts at $195.00
​
Biography Creation
We support the creation of bios and profiles designed to promote your business or organization, market yourself, tell your story, or share what's most important. We offer biographies and profiles of every length for every conceivable need. We provide bios for musicians, realtors, lawyers, doctors, professors, CEOs, entertainers, and virtually anyone with any occupation, talent, skill, or interest as well as for ordinary folks, who just want to promote themselves, publish their life story or life-changing experience, or have a memoir for posterity.
Our "short bio" option is ideal if you want to prepare a professional bio or record the most compelling facts about your life in a compact, easy-to-read format. It is equivalent in size to a short blog entry - plenty of scope to give a reader a real insight into elements of your career or life. "Short and to the point" is the rule we use for making your short biography dazzling. That prescription may seem simple...because it is simple: clear, concise, plain language, presented in a compelling way that promotes what you want to promote to the people whom you need to impress.
Once we have enough information from you, we will work our magic to produce a first draft of your biography in accordance with a timescale that you agree with them. Depending upon your exact requirements, as discussed with us, your biographer, you will then have an opportunity to provide comments on the first draft before we produce a final version for you to approve.
​We will:
Review current resume or biography in order to gather insights on your unique qualifications in order to create a targeted, accomplishment-focused Bio.
Perform the creation of your Bio, updating focus and content in a consistent written style.
Delivery of a viable rough draft within 5 business days.
Revisions via phone appointment and/or email.
E-mail delivery of final resume in Word format, as well as PDF (plain text formats on request).
​
​
Pricing starts at $295.00