"A body in motion tends to stay in motion…and a mind in motion is unstoppable."
– Sir Isaac Newton (with the help of Amy Magyar)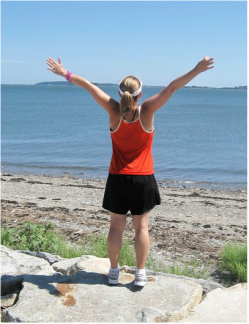 Amy Magyar of "FromWithin Coaching" announces a new program in the Burlington, Vermont area called
"Walk it Out FromWithin."
Amy combines walking with Coached conversations to assist you in becoming your authentic self. If you like to walk, enjoy talking, and can do it at the same time, and if you really want to move forward in your life,
take the first step with Amy.
What path are you walking?

That could be the literal meaning or the figurative meaning.

But have you found yourself "off course"…walking in circles, or have you just stopped your journey all together.

Working with a life coach is an opportunity to mind movement through the increase in awareness, and mindfulness.
"Walking gets the feet moving, the blood moving,


the mind moving.
And movement is life."
- Carrie Latet
What does it mean to
"Walk It Out FromWithin"
?

Coming from Amy's core beliefs that
everything you are, what you feel, what you do, and where you are, comes from within. And if it is inside of you that means that it comes from you.
Your Life Is No Accident!
The good, the bad, everything. You are in control of what you manifest. Even the bad things going on in your life.
So the idea of
"Walk It Out FromWithin"
is designed to combine walking and coaching. It is focused at those that have a specific coaching requirement and enjoy the benefits of the outdoors. "Walking out" your problems is likely working them out, but in a way that benefits your mind and body.
"I only went out for a walk and finally concluded to stay out till sundown,
for going out, I found, was really going in."
-John Muir
Whether you want to achieve personal goals, gain clarity of direction, improve confidence, navigate a life event managing the significant change or challenge or give you the space to "be mindful",
"Walk It Out FromWithin"
will give you the vehicle for the movement. Or should I say, your feet are the vehicle, Walk It Out FromWithin is the catalyst.
"He who limps is still walking."
-Stanislaw J. Lec
As a Life Coach, Amy's role is to motivate, challenge and inspire you to achieve long term sustainable results. Sheer will, determination and stubbornness may get you some results but are not sustainable. And change, true change comes from sustainable actions.
​
"'Solvitur ambulando'" which translates to
'To solve a problem, walk around'."
-St. Jerome
---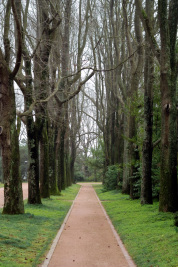 Photo used under Creative Commons from Rosino