Terry Bicycles'




Derailleur*
(* aka "The person keeping you from kicking yourself in the butt to a minimum")
---
I am…a Derailleur.
I am…a Certified Performance Coach.
I am…an agent of change.
I am…certain.
I am…loud.
I am…a firm believer in getting outside and playing.


Working with a Coach means learning to stop saying

four letter words like

"Can't, Won't, Never, and Only".





Your performance comes down to one thing...
"You are what you think."
So it's time to start thinking something new.

I help prevent broken resolutions one day at a time by offering:

Performance Coaching
Career Coaching and Development
Resume Construction
Mental Conditioning For Athletes
A Kick-In-The-Ass

​

What does success look like working with me? It means keeping you from kicking yourself in the butt to a minimum and instead focusing on what you are doing right, not wrong.

As a Derailleur, I help my clients across North America change their gears, their pace, and their direction. I am the essential piece of equipment to get you where you need to move forward at a different pace and with a different power.

After a good ride, you're a different person. You've changed. You faced a fear. Proved a point. Impressed yourself. It's like somebody drilling a hole in your brain, inserting all this wonderful scenery, certainty, and freedom. And it forces out the bad stuff. But the ride doesn't stop when you step off the bike. That's where I come in…I am here to remind you that you can also change, face fears, prove a point and impress yourself off the bike as well.

Some folks call me a "Life Coach" or a "Head Coach". But I am more than that. I am all the benefits of a Coach without the annoying whistle some trainers have. I can't make your body stronger, faster or more flexible but I can help you train your mind to be stronger, faster and more flexible. You are not broken…you don't need to be fixed. You need support. I do support.


Check out the "Questions and Actions" section of my website which offers more details on Coaching and what the sessions encompass.
---
There are two ways of Coaching with me...

​"Shaking Up The Soda Bottle Of Life" Coaching Session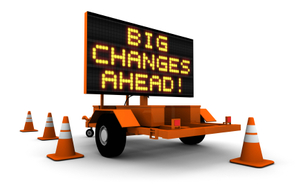 My certainty is greater than your doubt. I have no doubt that we can bust you through a self imposed obstacle that has you stuck. This "Just-In-Time" Coaching is is perfect for you if you have a specific topic and you need help with strategy of removing that obstacle. Maybe you've made a decision on something, but are paralyzed by fear and aren't sure what to do next. This is not a time for deep, introspective work, as one session is not enough to fully serve you. Strap your seat belt on for a powerful, laser Coaching session designed to get to answers quick. And get your ass moving. Now....

The session is 45 minutes and is valued at $175 (normally $250).
***Sessions available both in-person or virtually to allow for flexibility in your location.
---
---
"Shaking Up An Entire Six Pack Of Your Life" Coaching Package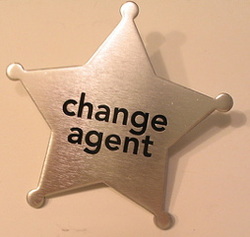 This is the deep stuff. This is the chance to make significant change in your life. Change that is made for you (Navigating divorce, job loss, etc) or change that you make (leaving a crappy job, moving across country, finally quitting caffeine.) This package is perfect for someone who knows (or is pretty sure) what they want, but can't get there. It's also okay if you don't know what you want, but you just know you want to change. Either way, I'm here to help you figure it out. And the sessions spread out over time is designed to help you invest and commit to the change and ultimately make the change.
Includes:
Detailed intake packet pre-work.
Six 45-minute sessions.
Email and text support in between sessions.
Specific homework in between sessions and accountability chosen by you.
This package consists of six 45-minute sessions and is valued at $900. (That's $150 a session, normally $200 a session.)
***Sessions available both in-person or virtually to allow for flexibility in your location.
---
---